Midwinter Light Up
client:
agency:
production:
To promote Nacka Strand, an up-and-coming borough in Stockholm, the Carlyle Group tasked Graviz with turning a dark and vacant 5000 sqm office building into a giant interactive music sequencer, generating a light and music show. This was both a live event and streamed across the world in real time.
Visitors both online and on-site could participate by coloring windows with different lights representing different music elements through a web-app.
I was responsible for developing and overseeing the music playback and dynamic light triggering system on-site (using python, MaxMSP and Ableton Live) as well as the audio implementation for the companion web-app.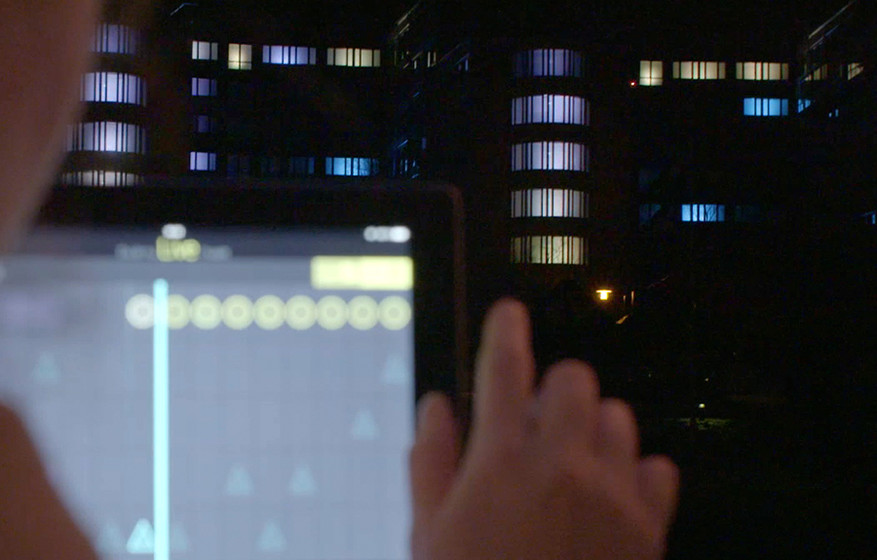 Showcase Video